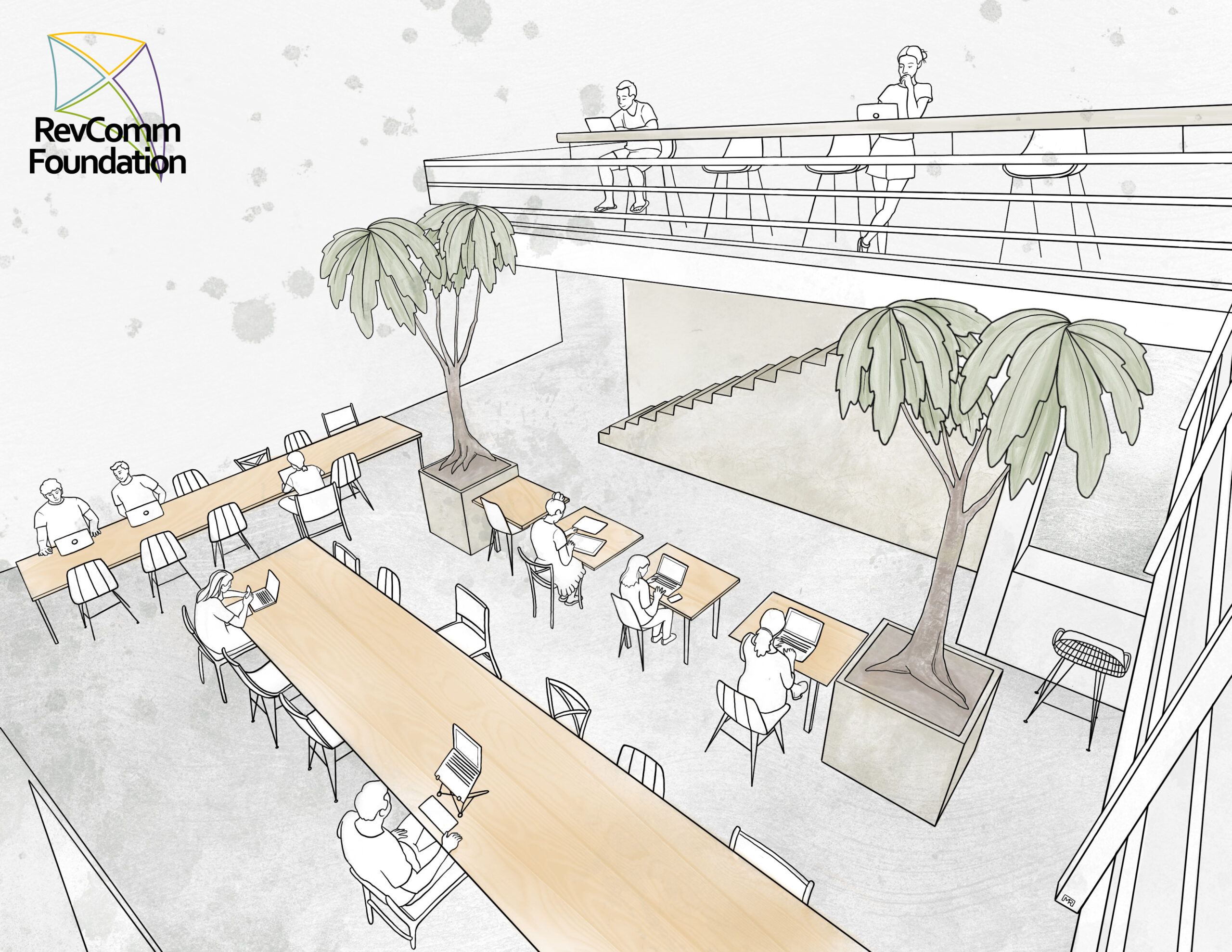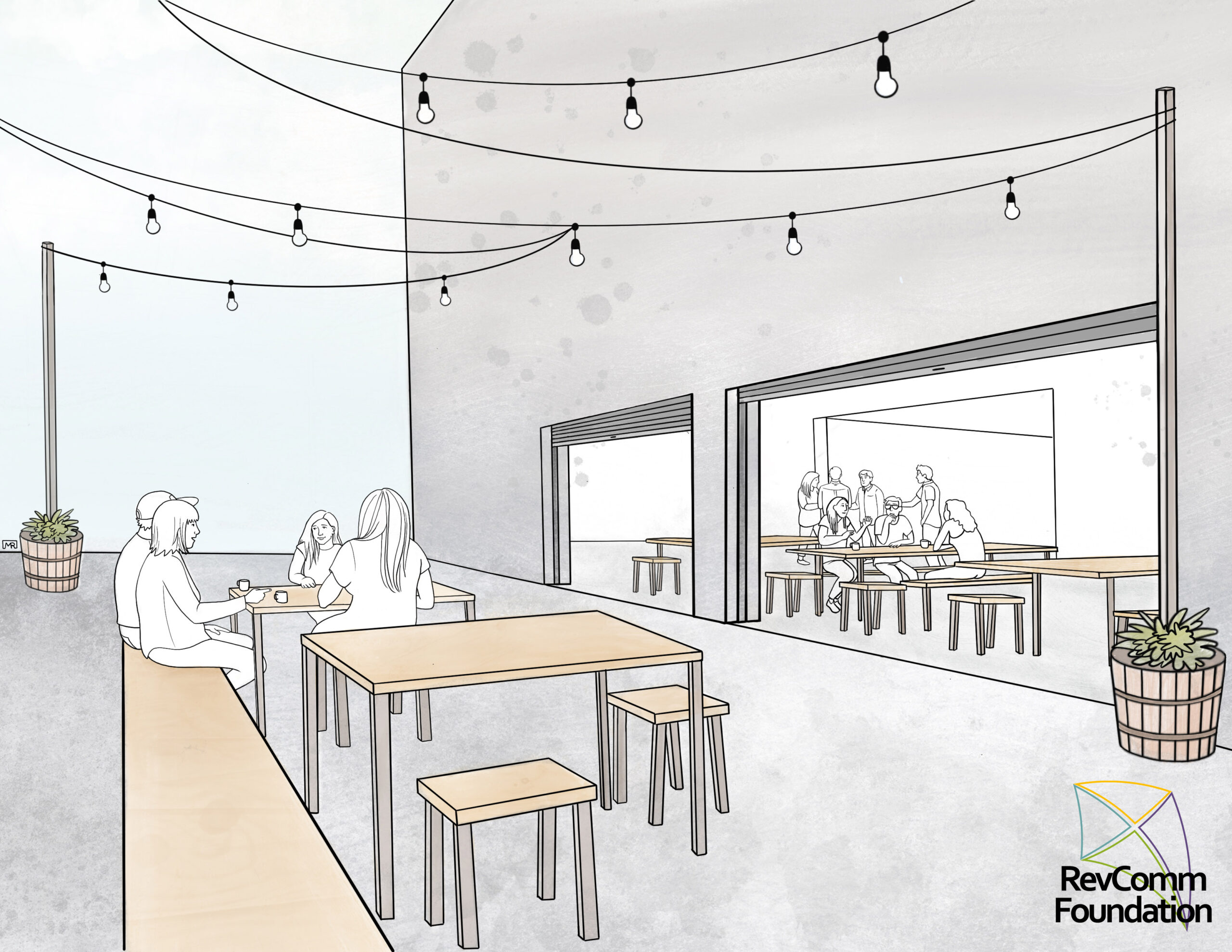 A unique spin on coworking, the RevComm Foundation's proposed Nonprofit Collaborative Workspace is designed for nonprofit organizations still operating out of a home, garage, backyard – where the story of many changemakers begins. This concept is more than a physical space, but a collaborative location for agencies to gain the resources needed to thrive. During an agency's time as a member, they will receive guidance on things like program design, strategic planning, fundraising, and much more.
This workspace will be open to the entire nonprofit community, not just direct members participating in the incubator program. The RevComm Foundation is committed to hosting regular community forums to foster conversation and drive measurable impact. We anticipate serving 20 community-based organizations as direct members of the program. In addition, the foundation has set a goal of reaching 100 Southern California based nonprofit organizations through its community outreach and education efforts, which will include monthly workshops, community forums, and pro bono consulting.
The Nonprofit Collaborative Workspace thrives off community building, which is at the very core of this programs mission. The RevComm Foundation Board of Directors unanimously supported to have the flagship program launch in the Inland Empire to support the Southern California community most in need of improved collaboration among changemakers – providing a first of its kind workspace that empowers nonprofits to work together. While RevComm Foundation has a long-term goal of replicating this concept in neighboring counties, the foundation's leadership felt it essential to initially support the community most lacking nonprofit support and resources. Although the Inland Empire is comparable in size to the Bay Area, the region only has 3.06 nonprofits per 1,000 residents, compared to 5.59, respectively. This workspace will not only serve as a home for new organizations, but a support system that ensures sustainability to continue to serve the community for years to come.
By bringing a project of this nature to the Inland Empire community, the Nonprofit Collaborative Workspace will impact and transform the lives of more than just its members, but the community at large. By supporting organizations that fill the gaps in supportive services for residents, our goal is to provide a resource that helps enable children to thrive and adults to succeed. This exciting project is still in process of implementation phase dependent on fundraising efforts. The goal is to secure full funding by the summer of 2022 and enter into a lease agreement by the Fall of 2022. With the appropriate level of funding, RevComm Foundation has set a bold goal to offer membership/office space at no cost, which will be awarded through a competitive grant process.
Stay Informed
Sign up to receive updates on the upcoming RevComm Workspace.